May is fast approaching, which means one thing: it's almost Derby Day. Whether you live in Kentucky or elsewhere, the Kentucky Derby is a fantastic excuse to get dressed up, drink some bourbon, and bet on some ponies. But Derby Day is not just for those lucky enough to attend the Derby and rub elbows with the hundreds of celebrities who will inevitably show up and watch the race from Millionaire's Row. Nay, (neigh?), the rest of us mere mortals can still dress up and celebrate!
Throwing a Derby party doesn't have to be complicated. Keep reading and I'll cover all the basics so that no matter where you are, you can throw the BEST Derby party!
First Out of the Gate: The Food
Because if there isn't food, it isn't a party, amiright? For something savory, make Benedictine Spread Sandwiches. Benedictine spread is made from cucumbers and cream cheese, and it traces its roots back to Louisville, so it's the perfect choice for your Derby celebration!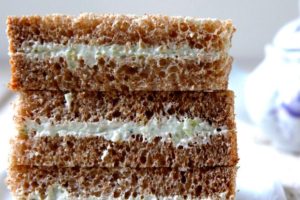 Epicurious has a simple recipe here. Basically you just throw cucumber, onion, cream cheese, and a little salt into a food processor, and then spread the finished product onto bread to make little tea sandwiches. It's dummy proof.
For a sweet treat, it's gotta be Derby Pie. Derby Pie, for my non-Kentuckian friends, is a delicious combination of chocolate, pecans, and sometimes bourbon (depending who you ask… for me it's always a yes!). However, for it to be "Derby Pie" it MUST be made by Kern's Kitchen. There are dozens of lawsuits confirming that only pie made by the Official Derby Pie makers can be called Derby Pie. So if you're going to make your own, call it something else. Popular names around here include Not Derby Pie, First Saturday in May Pie, The Day the Horses Run Pie… you get the picture. Something cute and cheeky so that everyone knows it's a Derby Pie, without actually calling it Derby Pie.
Call it what you want, just be sure to have it at your soiree! AllRecipes has a great recipe here. Serve it warm and enjoy!
More Importantly: The Drinks
But let's be real here: No one goes to a Derby party for the food. The bourbon is where it's at. And more precisely, the mint juleps.
Mint Juleps are the "official" drink of the Kentucky Derby, and they don't need to be complicated to make. For my first Derby Party (as a senior in college in San Antonio), I (tried) to infuse mint into homemade simple syrup, fussed over crushed ice, and failed massively at all of it (luckily there were college boys there, and they'll drink anything).
So here's what you do: Get the Domino Quick Dissolve Sugar (look! It's on Amazon Prime and you can get it well before Derby Day!), and make a simple syrup by literally just adding it to water. No stove top needed. Using a 6 (ish) ounce glass (doesn't have to be a silver julep cup, and it doesn't have to be crushed ice), muddle a sprig of mint in the bottom of the glass (just mash up the mint leaves so that the essence releases), add about an ounce of the simple syrup, and then fill the glass with ice. Pour in 2 ounces of bourbon, a splash of water, and garnish with a sprig of mint. Voila. Done.
Have some tasty bourbon for drinking neat or on the rocks as well. I love Noah's Mill. And as blasphemous as it sounds, not everyone likes bourbon, so stock up of the usuals as well!
Coming Around the Turn: Decorations
Keep it simple. Keep it classy. The Kentucky Derby is the Run for the Roses, so go to Trader Joe's, buy a whole bunch of pretty roses, and put them everywhere. Bonus points if you snag a couple of these julep cups to use as vases.
The Home Stretch: Attire
"Jockey Costumes Optional."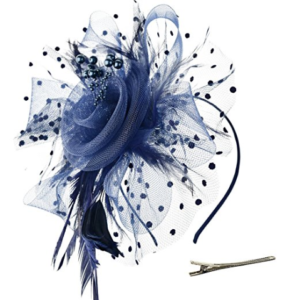 Just kidding! Again, my recommendation is to keep it simple and classy. It's fun to get dressed up! Hats or fascinators for the ladies are a must. Again, finding one doesn't have to be difficult (thank you, Kate Middleton!). This one is adorable, less than $12, comes in eight colors, and can be on your doorstep in two days.
For the gentlemen… sadly your invitees probably don't own a seersucker suit, given that this is 2018, but any spring suit and tie will do. Just think how lovely your photos will be, with everyone dressed to the nines, sipping classy bourbon, with roses in the background! Insta worthy for sure.
 Win, Place, or Show: Party Activities
Once everything is set up, the food and drinks have been prepared, and your guests have arrived in style, all that's left to do is party! You'll watch the race, obviously, but make it a little more fun with a betting pool. Again, for your sanity, keep it simple. Have everyone put money into the pool ($5, $10, $20, whatever you think your guests will be comfortable with), and then have everyone draw the name of a horse running out of a hat. Depending on how big your pot is, you could go with a simple winner takes all, or you could give prize money to the people who drew the Win, Place, and Show horses (that's first, second, and third place finishers). Win gets 60% of the money, Place gets 25%, Show gets 15%.
And that's it my party friends! Are you planning to have a Derby party? Let me know in the comments! Bonus if you post some photos of your party! Plus, check out what other Bluegrass bloggers have to offer this Kentucky Derby season!
Where to Celebrate the Derby in Lexington / Lex Eats
Plus Size Derby & Oaks Style / Authentically Emmie
The History of the Kentucky Derby + Kentucky Derby Facts / Fabulous in Fayette
Oaks & Derby Looks from Amazon / Munchkins and the Military
Affordable Places to Experience Derby / Loud Girl Big World
Derby Party Cocktail / Space, Place & Southern Grace
Horse Cupcakes with Bourbon Icing / Kentucky Girl Ramblings
Derby Cocktail / House Three Thirty Six
Beers for Bourbon Lovers / Love Me Brew
Advice to Survive Derby Week from a Multiple Derby Attendee / Dog Lady Horse Crazy
Derby Party Appetizers / Fashion, Frappes & Felines
Derby Recipe / Bourbon & Lipstick
How to Dress for the Derby / Styled in Blue
Vineyard Vines Run for the Roses Scarf Benefiting Norton Cancer Institute / HerKentucky
Affordable Derby Outfit / Same McKenna