A round-up of all the things I'm loving this month. Because let's face it– while bliss cannot come from material goods alone, sometimes they can help make your life better, easier, or prettier! And that's something to be happy about. I've even linked up all the products for you. Enjoy!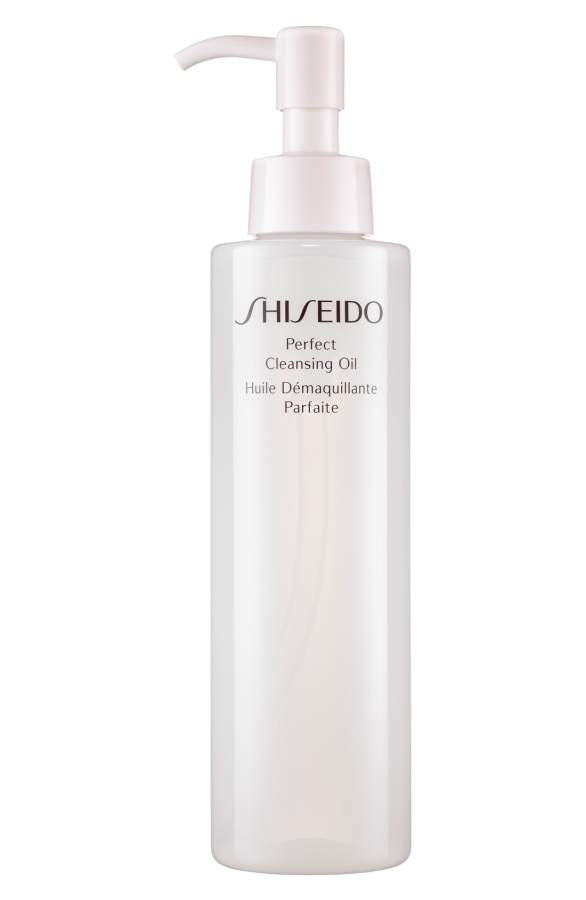 I am IN LOVE with this oil cleanser. I know, I know, it seems counter-intuitive to cleanse your face with oil, but it's so good for your complexion. I first tried this product because a small size came in one of those beauty subscription boxes, and bought a full size bottle as soon as I ran out. It's that good. My skin feels smooth, clean (but not stripped or dry), and soft after I use it. And I swear, my complexion even LOOKS better after I use this cleanser. And bonus, the minimalist packaging is beautiful.
Cleanse your way to beautiful skin, here.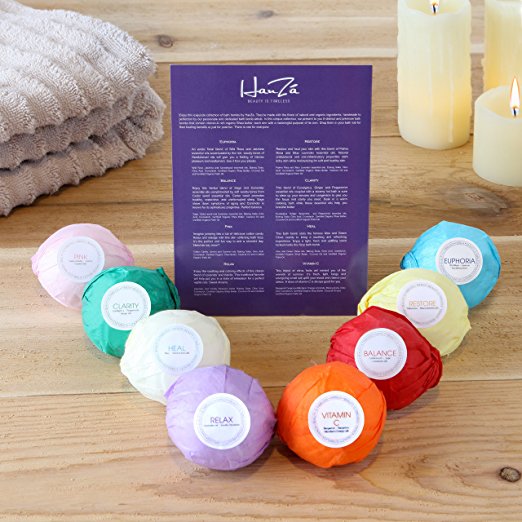 I've gotten into the lovely habit of taking baths lately. At least once a week. I used to think it was a hassle to get everything ready for a bath… but it really isn't. One of my favorite things is to take a late-night bath and then slip straight into bed (bonus if its fresh, clean sheets!). So relaxing. These bath bombs make the water feel so nice, and they're quite a bit less expensive than, ahem, that other popular brand.
Get relaxed and get yours here.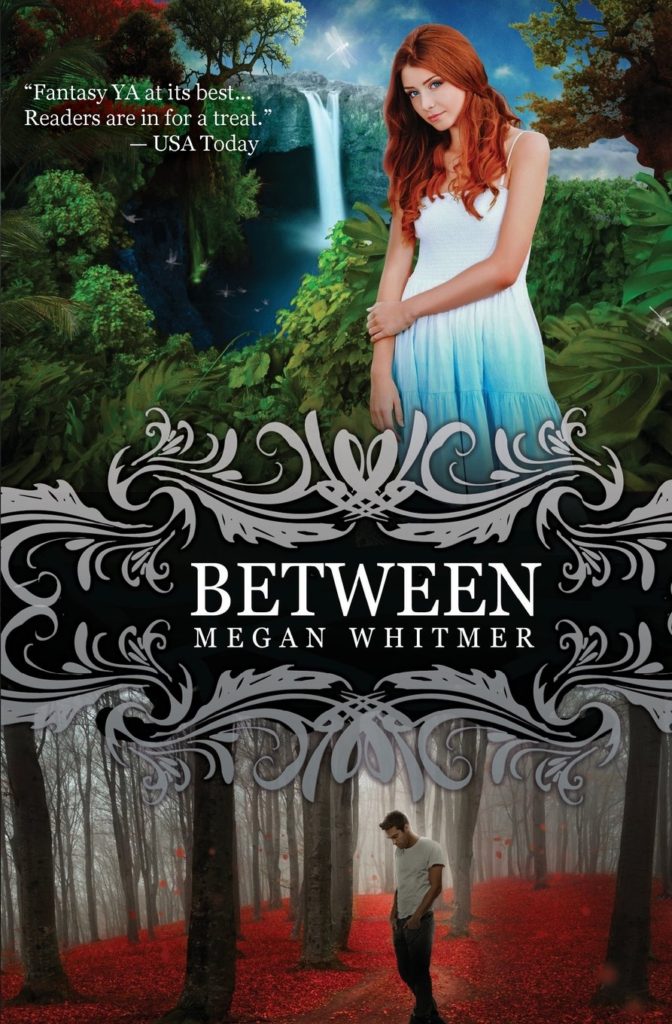 Y'all, I just finished this novel a couple weeks ago, and I adored it. Okay, yes, it's Young Adult, but I'm not ashamed. We all know adults read Young Adult fiction these days (Harry Potter, anyone?). If you're looking for something to curl up with now that you've finished the Divergent series and Hunger Games, grab a copy of Between! (ps- to my Kentucky-based readers, this book is written by a Kentucky author!)
Get your copy here.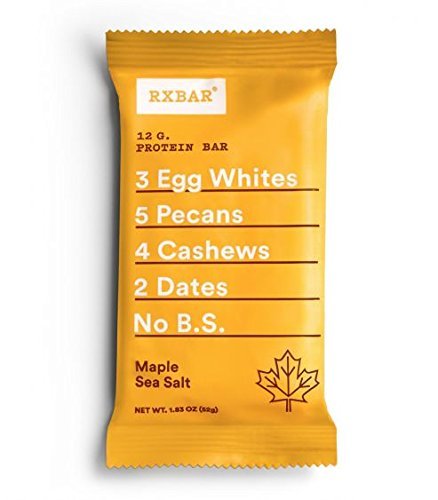 See those foods listed on the front of the wrapper? Those are literally the ingredients. RX Bars mean it when they say, "No B.S." There's nothing you can't pronounce in these bars. But even more importantly, they taste amazing! The Maple and Sea Salt is my favorite flavor, but there are lots of them that I love. The Blueberry flavor is fantastic as well… it tastes better than a blueberry muffin. And thanks to the egg whites, RX Bars have an impressive amount of protein, so they'll keep you going until your next meal.
Want some healthy yumminess for yourself? Get em here.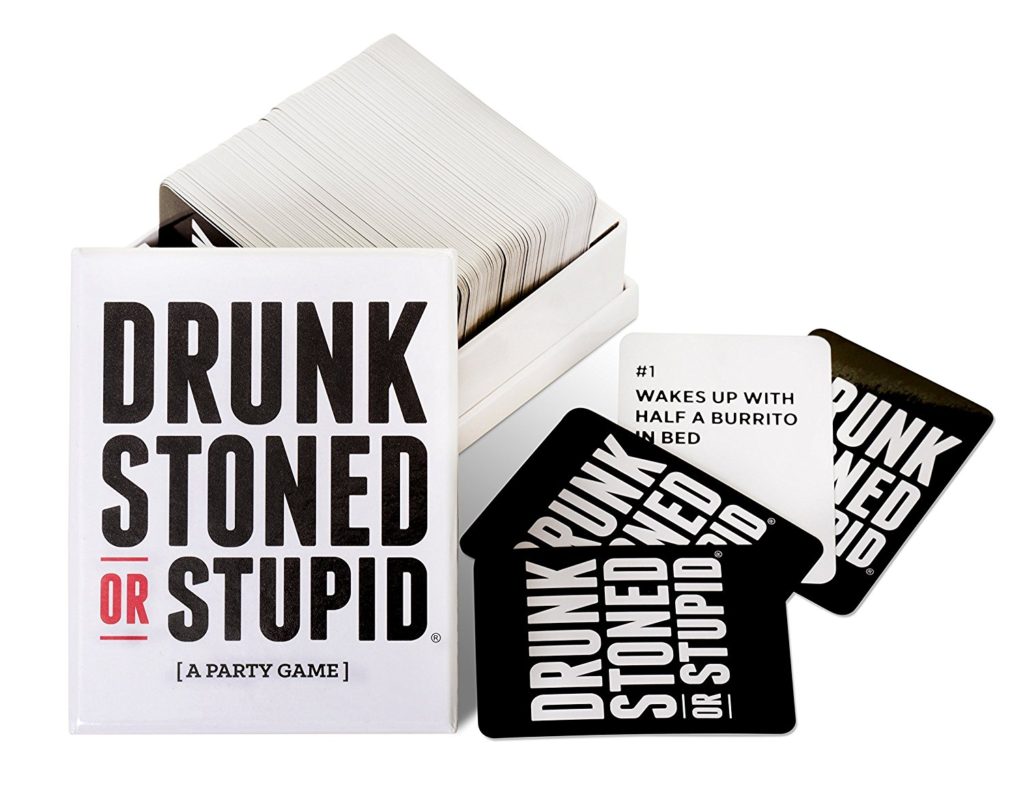 Move the heck over, Cards Against Humanity. THIS is the new best party game. I stumbled across it on Amazon months ago, and it's been the hit of every party I've had since. I've purchased it three times, because everyone loves it so much and it makes a fun gift as well! It's kind of like Cards Against Humanity, except instead of answering the statement by choosing one of the cards in your hand, you answer by choosing one of the people in your group! For example, the "judge" draws a card like the ones below. Everyone else in the group gets to say which person in the group is most likely to be that person. "Wakes up with half a burrito in bed" – oh that's definitely Allyson (names changed to protect the guilty).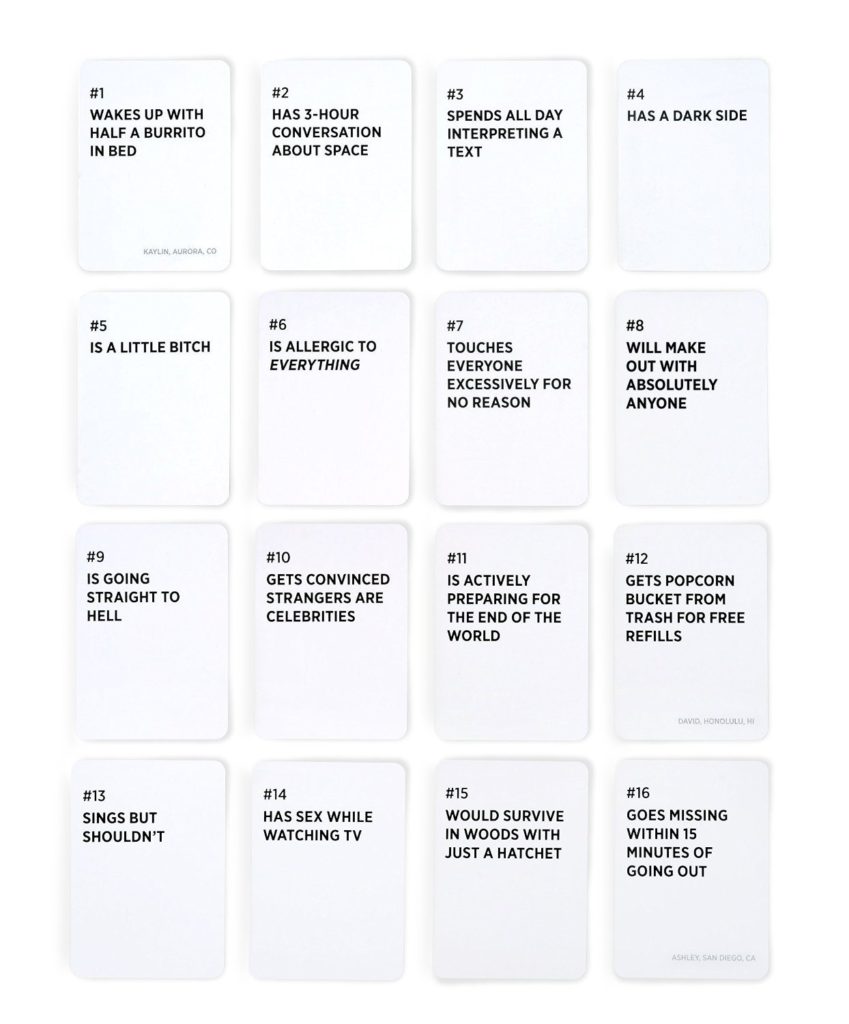 Ultimately, the "judge" gets to pick who the statement most applies to, and gives the card to that person. Then the next person gets a chance at being the judge. First person to rack up seven cards loses. And then everyone else loses too.
Trust me, this game is a hit. If there are any strangers in your group, they won't be strangers for long! (ps- I always lose)
Ready for a raucous good time? Get yours here.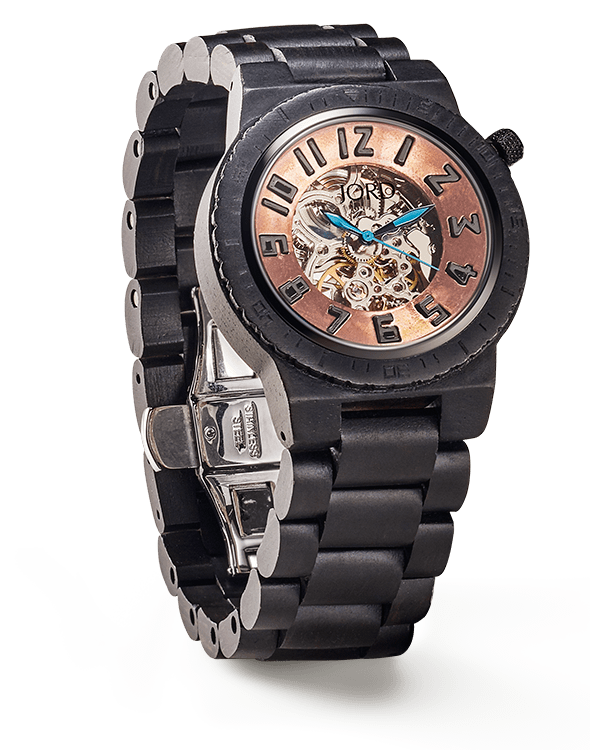 You may have already seen my post dedicated to my new JORD watch. If so, you already know I love it. But it's worth mentioning again… it's just that beautiful. The wood band is so unique, and I get complements every time I wear it.
Check out the whole collection of JORD watches here.
Want a chance to win $100 toward a JORD watch of your own? Enter the giveaway here. Plus, everyone who enters gets $25 toward a JORD wood watch. Can't lose!
And that's the Love List for September! What are you loving right now? Let me know– I love trying new things!