I've read a few self care articles lately that have knocked the art of pampering. I absolutely agree that there is way more to self care than a mani-pedi. Of course there is. And it's important to note the difference between self care and pampering. But I also firmly believe that a little pampering can go a long way in creating a little bliss in your life. Here, I've taken it way past the mani-pedi and rounded up ways to pamper all five of your senses.
TOUCH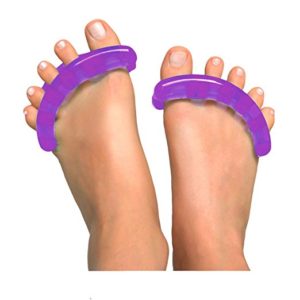 These ergonomic toe stretchers work to reverse the damage we do to our feet everyday when we cram them into our shoes (and especially high heels, ladies). YogaToes are great for both women and men though, and will make your feet feel like new. Start off wearing them for just 10-15 minutes a day, and then gradually increase your time up to an hour a day. They're perfect to slip on while watching tv, reading, or settling into bed. I'll admit I've neglected my YogaToes lately, but you can bet I'll be wearing them tonight! My toes could use a vacation.
Get a pair for yourself here and pamper those deserving feet of yours.
A trip to the salon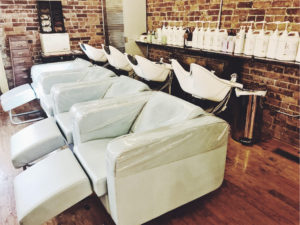 No, most of us can not afford to go to the salon every weekend just because we want a little TLC. But I'm a new believer in making it a regular occurrence. I used to be the girl who waited as long as possible between hair cuts or colors because I thought it was saving me money. Here's the thing– it's really not. It probably actually made my visits more expensive. And going an extra three weeks before getting a trim is not worth those ragged ends.
A couple weeks ago, the fine folks at Cha Cha's Salon in Lexington treated me to a cut and color. From the consultation all the way to the blow-dry, they made me feel like a princess. You need this in your life! Think about it this way– you get to spend a couple hours indulging in "me time" (which goes beyond pampering and into straight up self-care), you get to enjoy someone touching your hair (is there anyone who doesn't adore this?), and you get to walk away feeling great and looking good until it's time for your next visit! Win-win-win. Depending where you go or what services you have done, you may even get a little of that "Joy by Trying" action I wrote about a while back.
Make an appointment and get some hair loving. You'll be glad you did. And if you're in Kentucky, let me recommend Cha Cha's Salon. You'll love them.
TASTE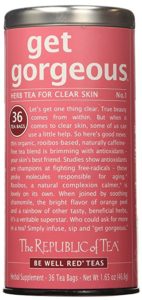 This tea. I love this tea. It's naturally caffeine-free, is made with rooibos and hibiscus, so it tastes great (I usually add a squeeze of lemon to mine), and packs a whole teacup full of benefits. It makes your skin pretty. It banishes allergies (really). It's full of free-radical fighting antioxidants. I drink it in the mornings at work, and at home in the evenings. Because what's the point of spending money on products to make yourself pretty from the outside if you aren't taking care of yourself from the inside?
Brew your own cup asap: get yours for $9.99 from Target here, or for a couple dollars more from Amazon here for my Prime loving friends.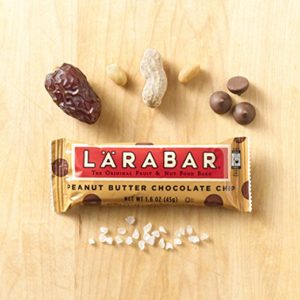 I didn't know (or care) much about Larabars until recently. But they're good y'all. Like, really yummy. And even better, they're made from actual food. These Peanut Butter Chocolate Chip bars have four ingredients. Four. Dates, peanuts, chocolate chips, and sea salt. It doesn't get much simpler than that. I eat these whenever I need a little chocolatey indulgence, and I don't have to feel guilty about it because they're not filed with crap.
Indulge with me. Get some here.
SMELL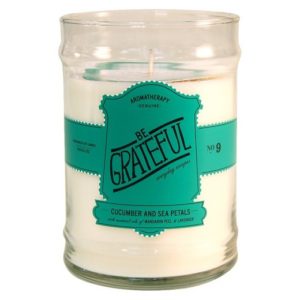 I'm not sure exactly what "sea petals" are, but based on this candle, I like the way they smell! Smells are very personal, and not everyone is going to love what I love… but boy do I love this one. Plus, I love that every time I light it, it reminds me to be grateful. Target has a whole line of aromatherapy candles with a message like this– there's a Choose Happiness, Be Peaceful, and Feel Beautiful as well.
Pick what you need most and start breathing in the love. Check them out here.

I am SO picky about incense. Most of it gives me a headache. Maroma is the only brand I've found that I like… and I love it. If you're hesitant about incense like I was, give this brand a try. It burns so much lighter and cleaner than any others I've tried. The best part about incense is that it burns out on its own. And there's no open flame, so you don't have to be quite as careful as you would with a candle. A huge plus if you've got little ones or furry critters running around!
This lotus scent is happy and uplifting. Try it. Don't forget an incense burner if you're new to the incense game.
HEAR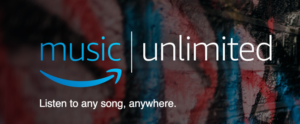 No ads. Unlimited listening. All the songs. Offline listening. A lot like Spotify, except it's cheaper if you're a Prime member. Make a soothing playlist and pamper your ears. Or an uplifting playlist. Or whatever kind of playlist you want. Plus, there's a free 30 day trial. Can't go wrong.
Get your free 30 day trial here. And then cancel it if you don't want to pay 🙂
Silence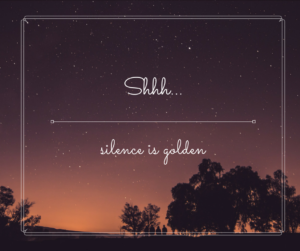 Sometimes even better than a soothing playlist or your favorite song is… nothing. Just silence. Glorious, beautiful quiet. For some people, silence is uncomfortable. I am not one of those people. I love silence. But if you are one of those people who gets antsy without noise, give quiet time a try. Lean into it. You may find you're finally able to hear your thoughts.
SEE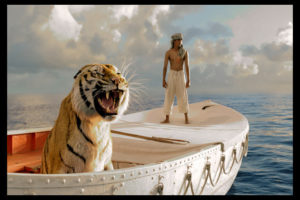 Or any other visually stunning film. Films have a lot to offer us, and rarely do we sit down and watch a movie just because it's a treat for our eyes. Life of Pi, Moulin Rouge, and What Dreams May Come are some of my favorites for eye candy. Choose one, sit back and relax, and enjoy the show!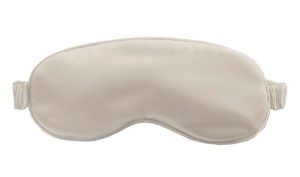 Going back to the concept that sometimes a lack of sensory input can be the best way to pamper that sense. This silk sleep mask will take away your sense of sight and give your eyes a moment to relax. This particular mask is the best, because it's made with 100% pure mulberry silk, which is good for the delicate skin around your eyes (it prevents wrinkles!) Wear this mask when you sleep, or anytime you want to slip away for a moment.
Get yours here, from Nordstrom.
And that covers all five senses! The fun part comes in the combinations. To make the most of your pampering experience, combine multiple senses at the same time. Try watching Life of Pi, wearing your YogaToes, and sipping on some Get Gorgeous tea. Or maybe you'll want to listen to an Amazon playlist, nosh on a Larabar, and wear your new Slipsilk eye mask.
What will make you feel the most blissful? Let me know in the comments below!